WELCOME TO ILARIA HOTEL
LAGANAS ZAKYNTHOS GREECE

ILARIA is a stylish hotel, situated between the touristic villages of Kalamaki and Laganas, by the National Marine Park of Zakynthos.
The hotel complex consists of the main building and three small and elegant 2-floored buildings, set in amongst spacious gardens.
Lying between the lively resort of Laganas and the quieter resort of Kalamaki, it is the perfect choice for those seeking a quiet place to relax and enjoy their holidays, in a family run property characterized by its friendly atmosphere.
At the same time it is only a few minutes away from the center of Laganas, famous for its nightlife.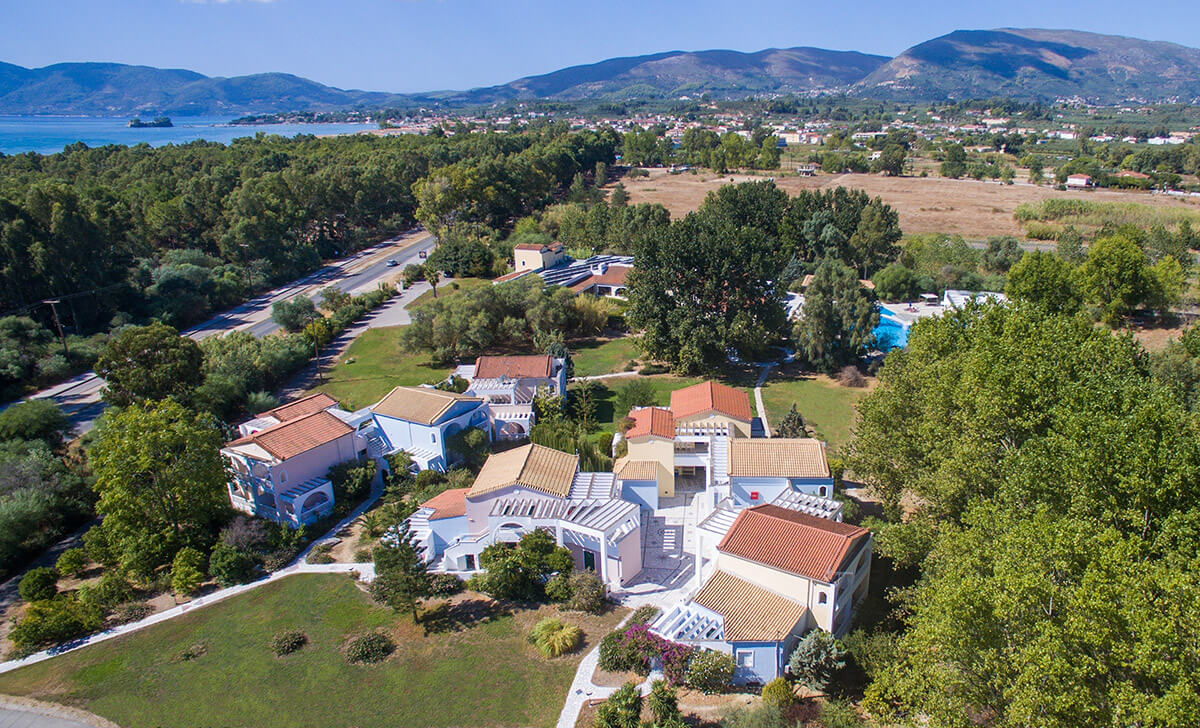 BEST CHOICE FOR YOUR VACATIONS
ILARIA HOTEL LAGANAS ZAKYNTHOS GREECE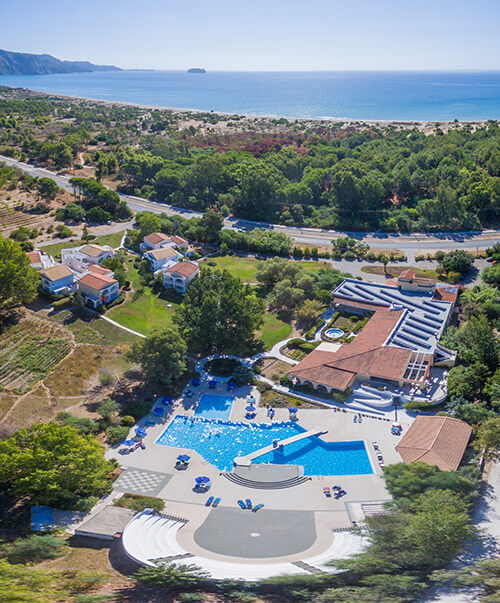 The hotel complex consists of the main building and three separate two floored buildings.
In the main building you can find the spacious reception and the lounge area. Next to the reception, the way leads to a Sat-TV room and a bar with a large terrace overlying the swimming pool. To the lower floor, just next to the garden, you can find the restaurant where breakfast and dinner are served.
Opposite to the main building you can see the three elegant bungalows where all the 38 rooms of the hotel are located.
Testimonials
ILARIA HOTEL LAGANAS ZAKYNTHOS GREECE

The Ilaria botel is situated on the main road between Laganas and Kalamaki. It is set back from the road and some 200m from the edge of Laganas. This was perfect for us as it was away from the nightlife of the main strip, yet close enough to stroll into town for an evening meal. The hotel itself is exceptionally clean and quiet. The staff were both attentive to your needs and very friendly indeed. The pool has a small childs pool attached to the side but there are no life guards in attendance. The rooms were cleaned and towels replaced daily. With only 37 rooms the pool was never overcrowded and reserving a sun bed was not necessary. You couldn't ask for more from the staff who made our stay enjoyable.

Carharrack, UK - Perfect Location - Oct 2017

Das Hotel liegt "ruhig" zwischen Kalamaki und Laganas (keine weitere Hotels/Restaurants/Shops vor Ort). Der Flughafen befindet sich in der Nähe des Hotels, deshalb muss mit Fluglärm gerechnet werden (kommt aber sehr selten vor). Ebenfalls hat es neben dem Hotel eine stark befahrene Strasse, aber uns haben diese "Geräusche" nicht gestörrt. Direkt vor dem Hotel hat es einen Bus-Stop, welcher nach Zakynthos oder Laganas fährt. Von dem Hotel kann man sehr gut in die nächsten Dörfer laufen (Kalamaki ca. 10 Min. & Laganas 5 Min.). Dort findet man dann auch viele Restaurants, Bars, Souvenir Shops etc. Zum Strand von Kalamaki/Laganas führt ein kleiner Weg durch den Wald. Den Strand hat man nach 5 Min. erreicht....

Buelach, Switzerland - Wir waren sehr zufrieden - Sept 2017

Plusy: -kameralny klimat -darmowe wifi dostępne w CAŁYM hotelu (lobby, restauracja, pokój, basen i hula na całego!) -duży, czysty basen, przy którym nie ma tłoku - zawsze wolne leżaki -niesamowicie miła i pomocna obsługa, również sprzątająca -smaczne śniadania (szwedzki stół - duża różnorodność) -bardzo, bardzo czyste pokoje - codziennie sprządane -hotel w spokojnej lokalizacji, a jednocześnie pomiędzy centrami dwóch, większych miast -niedaleka odległość od piaszczystej, długiej, szerokiej plaży -można spać z otwartymi drzwiami balkonowymi - cicha i bezpieczeństwo.

Angelika J - 9,99/10 - Sept 2017

Abbiamo alloggiato la settimana di ferragosto.. Tutti i giorni ripuliscono la camera compreso lenzuoli,aspirapolvere...igiene perfetta..colazione a buffet con tantissima scelta e tutto molto buono.. piscina enorme e profonda..posizione ottima per spostarsi in tutta l'isola. Fuori dal caos..mare a 400mt con acqua limpida.i gestori sono gentilissimi. Il giorno della partenza ci hanno fatto fare la doccia e dato disponibilità di asciugamani puliti.. Hotel perfetto!!!!

Fabio P - 5 stelle - Aug 2017